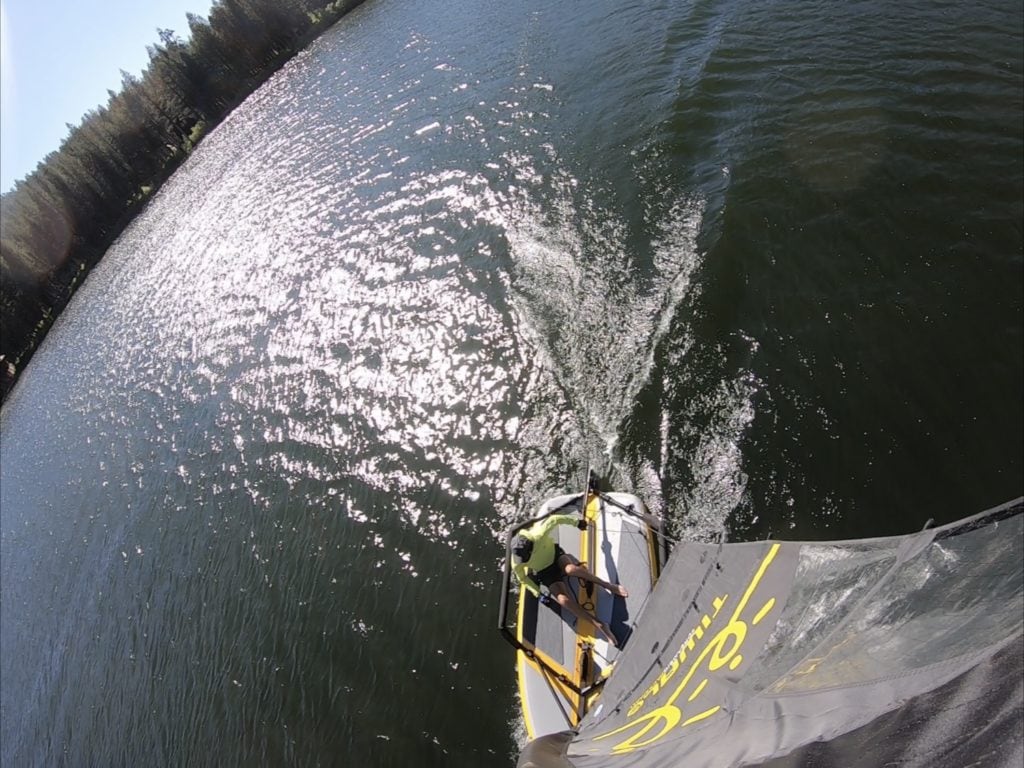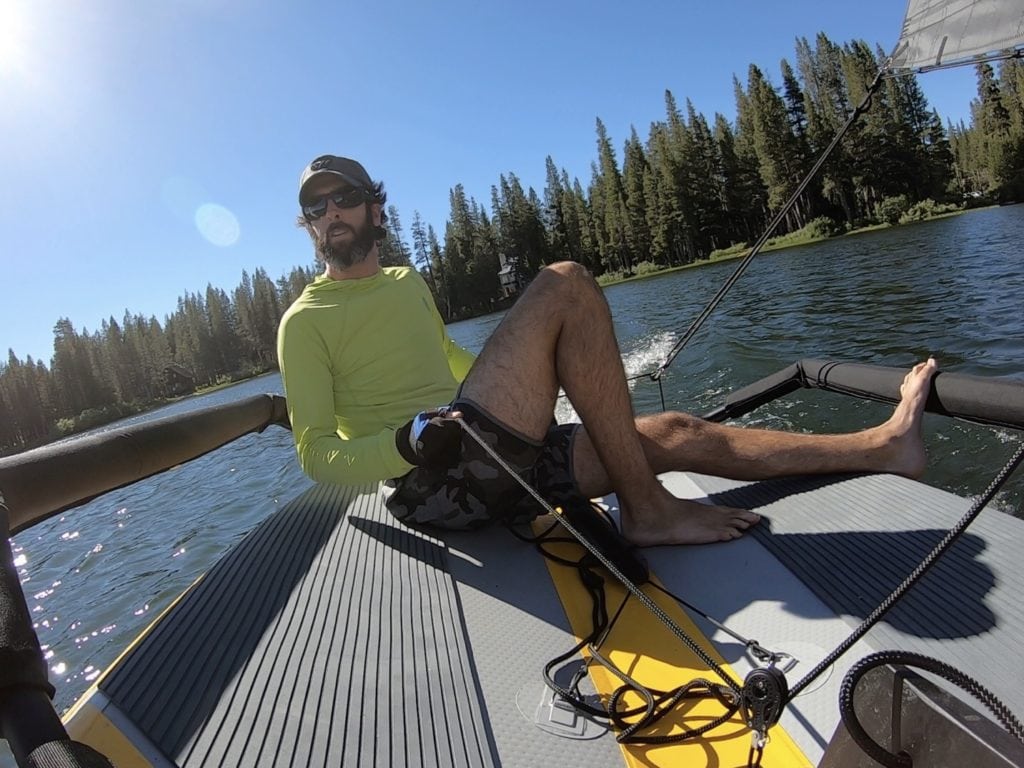 What is your name?
I'm Ryan, originally from Montreal, Canada, but now I live in Northern California, just outside San Francisco.
How long have you had your Tiwal?
Not long! I bought it in early July 2020.
Which Tiwal model do you have?
Tiwal 3
Where do you sail? Which type of waters (lake, sea…)
I sail on a small lake where we have a cabin, not far from Lake Tahoe.
I typically sail single-handed, but my goal is to teach my kids how to sail, so they can enjoy it too. I'm not the most advanced sailor, so the Tiwal is a perfect balance between ease of use and performance.
How is it going so far?
It is going great so far! It has been such a pleasure to be able to sail when I want and not have to worry about trailers, storage, etc. When I am up at our lake house, I tend to leave the Tiwal inflated. It is so easy to rig the sail and set out on the water. At the end of a weekend or holiday, when it's time to return to city life, I deflate and pack the Tiwal away in my garage. No problem!
Which characteristics of the boat did surprise you the most?
Maybe the biggest surprise has been the attention I've been getting while sailing. Most other sailors on our lake are on Lasers or Sunfish. The Tiwal 3 is such a unique innovation, I get asked about it every time I sail. Once, someone on the lake actually followed me back to my shore to ask me a handful of questions about the Tiwal. I haven't checked, but I'm pretty sure he purchased one too!
Aside from that, I'm just loving how easy it is to rig. I watched 1 Tiwal video on Youtube, used the instructions carefully during my first set up, and then after that I could set it up or take it down quickly and easily. It's really a brilliant design.
Finally, it's a pretty forgiving sailing experience. The wind on our mountain lake swirls around quite a bit, it isn't consistent. Even at my novice/intermediate skill-level, I'm able to retain control, find the new wind direction and get going again no matter how many times the wind shifts.
What's your best memory with your Tiwal?
Definitely my first sail on it. The Tiwal 3 is my first sailboat and I was admittedly nervous inflating it, rigging it, and taking my first sail. However, the first time I got going on a nice tack, close-hauled, I. WAS. HOOKED! Big smile on my face that I won't forget.
(I will also admit that I capsized it on that same first sail. So easy to right the boat!)
Where would you dream to sail your Tiwal?
In 2007, I married my wife on Martha's Vineyard, MA and we return there every summer (aside from this past summer, due to COVID-19). My wife & I have been discussing taking a road-trip across the US to spend next summer in New England. If we do it, I hope to put my Tiwal in the back of the car so I could sail it in Martha's Vineyard. Perhaps not the most ambitious dream In the world, but I'd still love to do that.