Boost your mooring experience
Tiwal 3 is the ideal water toy to boost your mooring experience. Beginners or seasoned skippers, adults and children, Tiwal 3 will delight everyone. On calm waters, the V-shaped hull glides along easily. It is also happy surfing the waves. The daggerboard means it also sails well upwind. In fact, nothing can stop it!
jUST GOOD FUN
No need to be a seasoned skipper to have fun on a Tiwal 3. Tiwal 3 handles really easily. There are only two controls in sailing: direction and speed.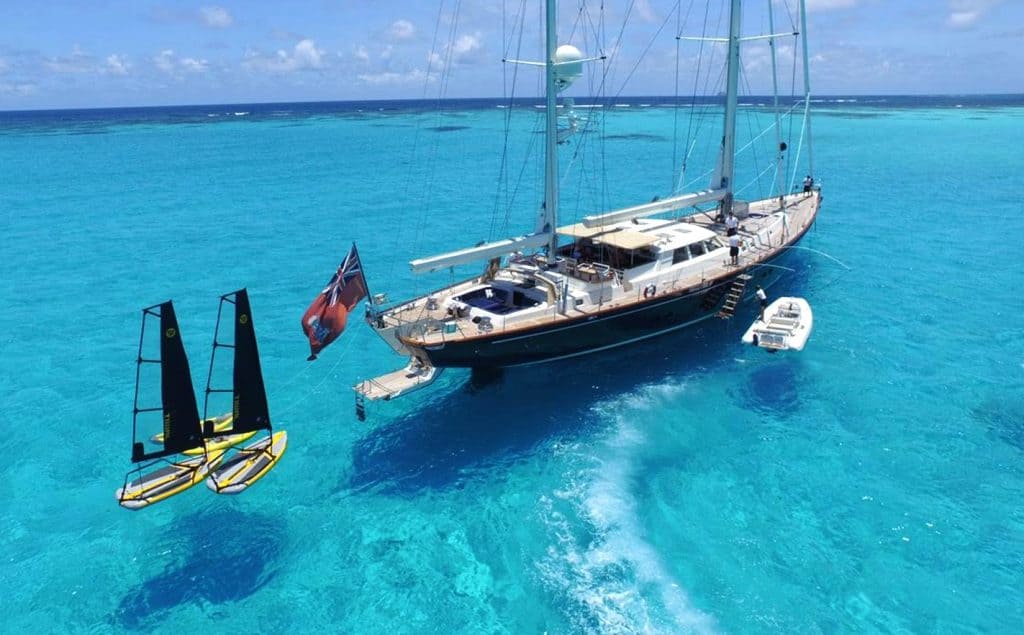 Easy storage
Packed in its two bags or inflated, Tiwal 3 has a place wherever you go. Store it easily in the garage with the other water toys or keep it inflated on the deck, on your tender, or even on the tender dock.
Easy handling
Tiwal 3 is light and easy to handle. Simply put it in the water from your platform. If you cannot use a platform, you can also use a halyard. The crew can now rediscover the joys of anchoring offshore.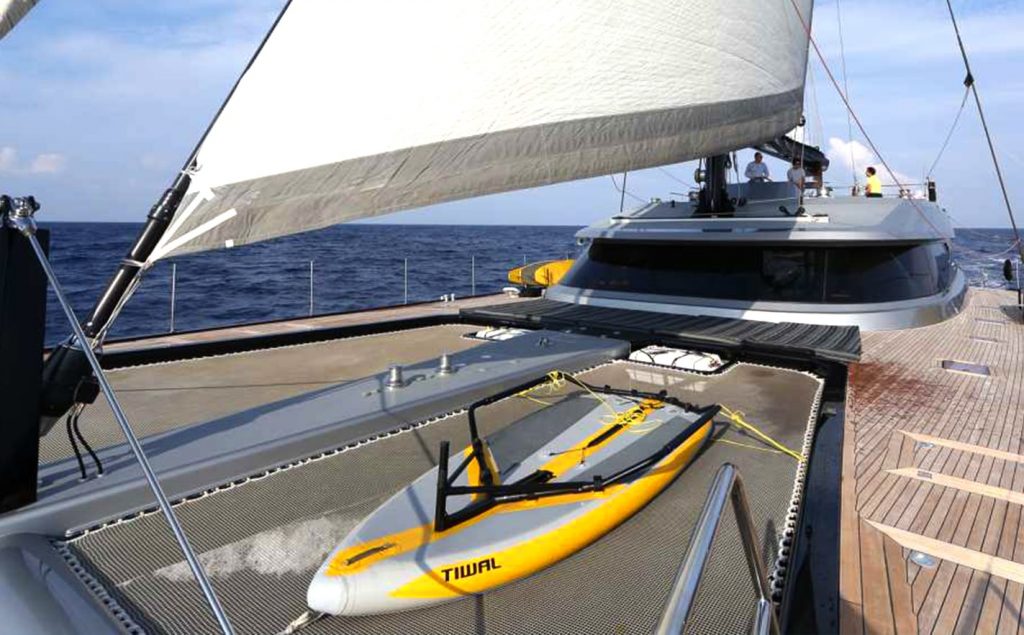 (…) very responsive, quick in the wind and quite stable. We have had such fun with our Tiwal that we are even thinking of buying a second one! To sum up my experience with the Tiwal dinghy? In one word? BRILLIANT!"
Jonathan BECKETT
Chief Executive Burgess

Whether you are a total beginner or an experienced sailor looking to have some fun, it's a great asset. Sailing the Tiwal brings back my youth. All of my family and friends are now enjoying her as well!"
Andew WINCH
Super-Yacht Designer

(…) One of our favorite toys on board
is the beautiful Tiwal (…). It's a crowd
favorite with our guests and crew and we have a lot of fun with it. Stores up nice and easily, easy to pack up.
Terrifically fun to use."
Captain PETER
M/Y Grey Matters