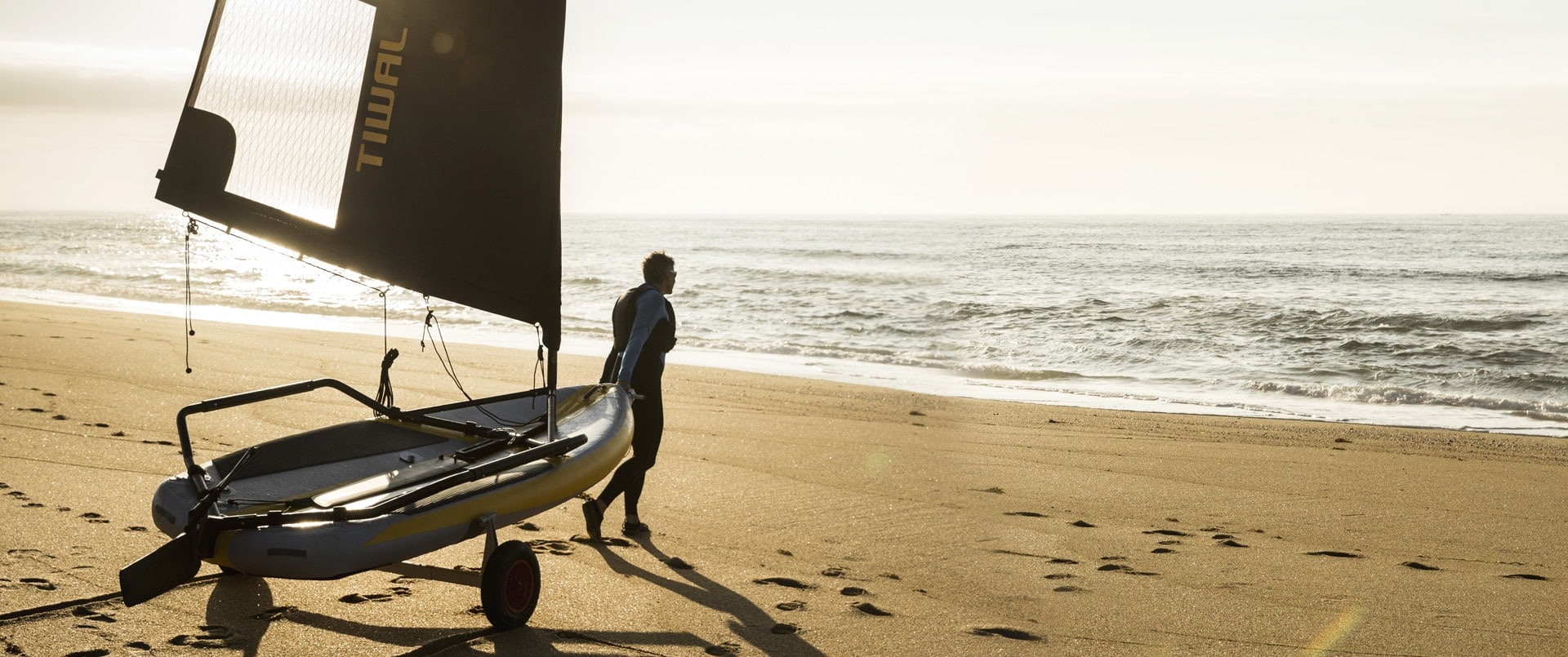 Interested in getting a Tiwal? We do ship to the UK. The process is quite easy.
Explore the World of Tiwal through our website!
Get in the mood by browsing our website's shop and select your choice of Tiwal, sail and optional accessories depending on your needs and tastes (all prices are quoted in euros) :
Availability and shipping dates are up-to-date which enables you to plan delivery ahead.
Get in touch with us through our form below and ask for details, advice and/or a personalised quote.
Once your decision is made, you may proceed to payment by direct bank transfer, debit or credit card.
Should we have immediate availability on your selected products, we will strive to ship within 3 days upon payment receipt.
Are there any additional costs to the quote?
A 20% UK VAT applies and will be added to the quote.
We take care of any additional customs fees.
How much is transport?

It may vary depending on the content of your order but as an example, a Tiwal dinghy will be charged 150 € to be delivered to London.
Are you ready for an adventurous, easy and fun Summer season?
You can contact us if you have any questions, we will be happy to answer.