How does the rigging of a Tiwal dinghy work?
The rigging of the Tiwal 2, Tiwal 2L and Tiwal 3 boats is designed to be simple and easy to set up and use. The rig is a catboat rig with one main sail, so no jib or spinnaker. It is a powerful and efficient rig.
A safe rig without a boom
It has a composite batten inserted in the lower part of the sail to replace the classic boom. This technical solution offers greater safety to sailors when tacking. The rig is efficient with sail dimensions that are adapted to the wind force.
Optimized control lines for the essentials
The rigging controls are also focused on the essentials: a cunningham, a vang and a main sheet. Cleats are used to adjust the tension of the cunningham and the vang manually.
The sheet is returned behind the daggerboard on a ratchet block. This 1 9/16″ pulley is sized to allow for less tension on the sheet while in the hand. The ratchet system facilitates the holding of the sheet and its controlled release. A mainsheet swivel jammer is also available as an option, but this is recommended for more experienced sailors.
At the stern of the boat, the sheet is positioned on a traveler. This traveler is easily attached to the boat by a ball on a ring. This system allows for quick rigging of the boat during assembly. The traveler is equipped with a double traveler block set that moves with the opening of the sail.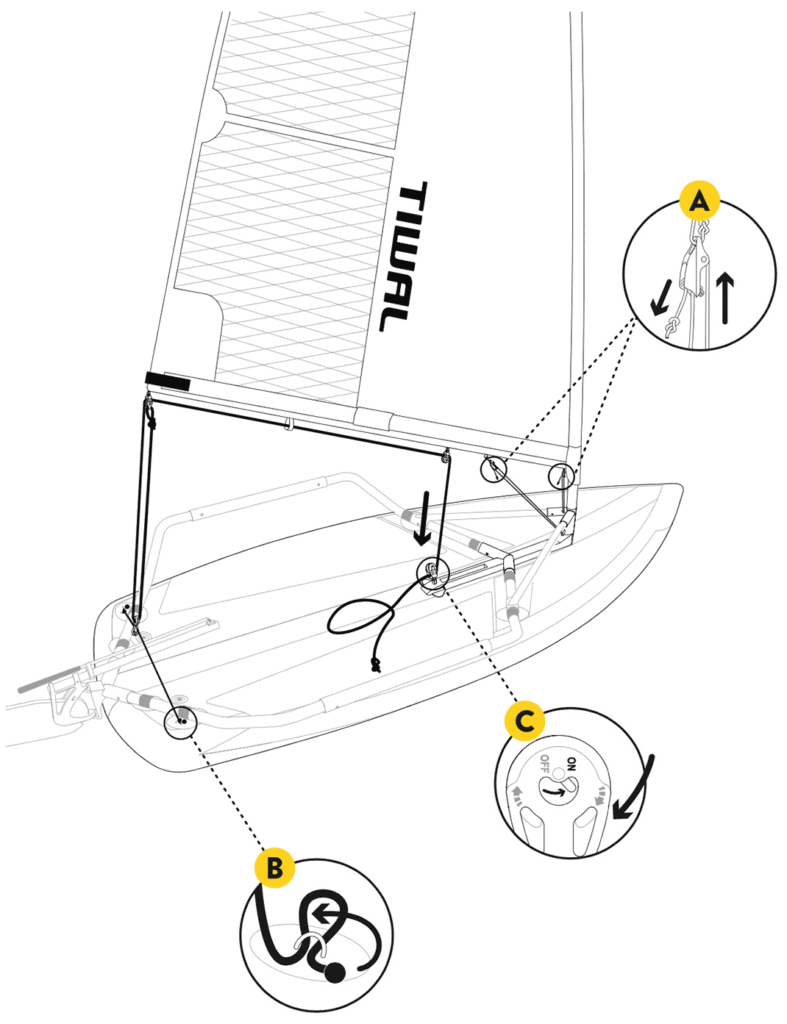 Adapted ropes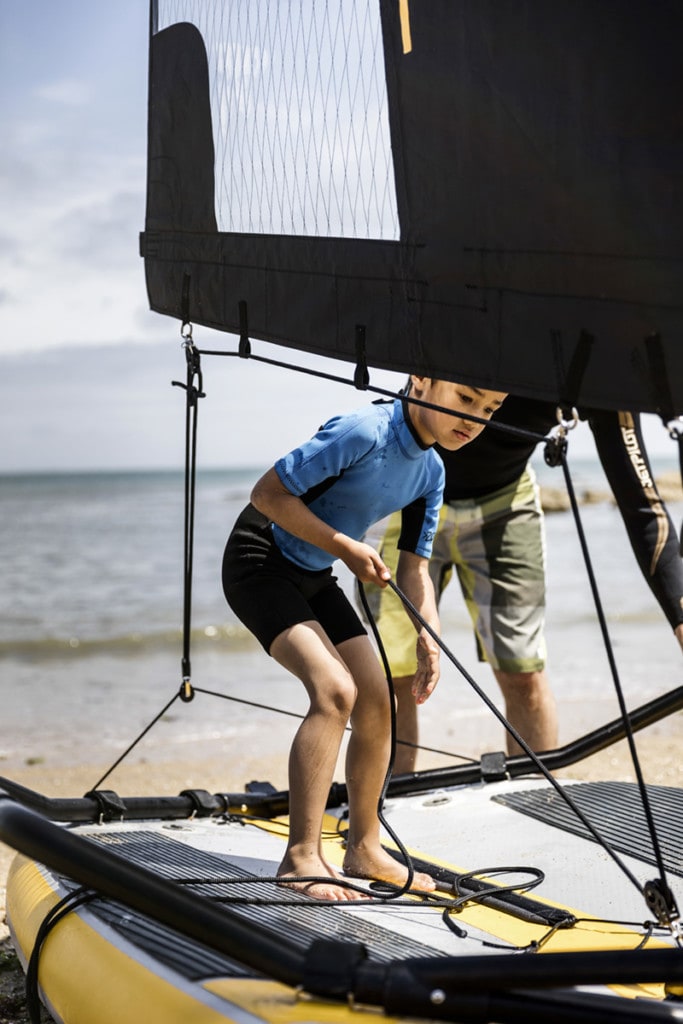 The sheet is made of a double braided line (24 plaits). The core is made of polyester, and the outer layer is made of a higher density polyester for better resistance to abrasion. Its measures 5/16″ in diameter.
The cunningham and vang ropes are also made of a double braided high density polyester (16 plaits). Their diameter is 1/4″.
The quality of these ropes guarantees a reduced elongation adapted to a fun and recreational use of these boats.