How do I tow a Tiwal behind a cruising boat?
It's possible and easy to tow an inflated Tiwal hull behind a motorboat or sailboat, enabling you to move the boat without dismantling it completely, and to enjoy it more quickly when you arrive at your destination.
The towed hull must be bare, i.e. without mast, sail, daggerboard or rudder. The aluminum structure remains in place.
We strongly recommend towing a Tiwal only when the wind is light and the sea is calm.
To tow the vessel, you need to attach a 10 to 15-meter-long rope to the ring under the bow. This keeps the boat's nose out of the water and prevents unintentional lowering.
A safety line must be fitted at the foot of the boat's mast in case the ring should break due to excessive pressure.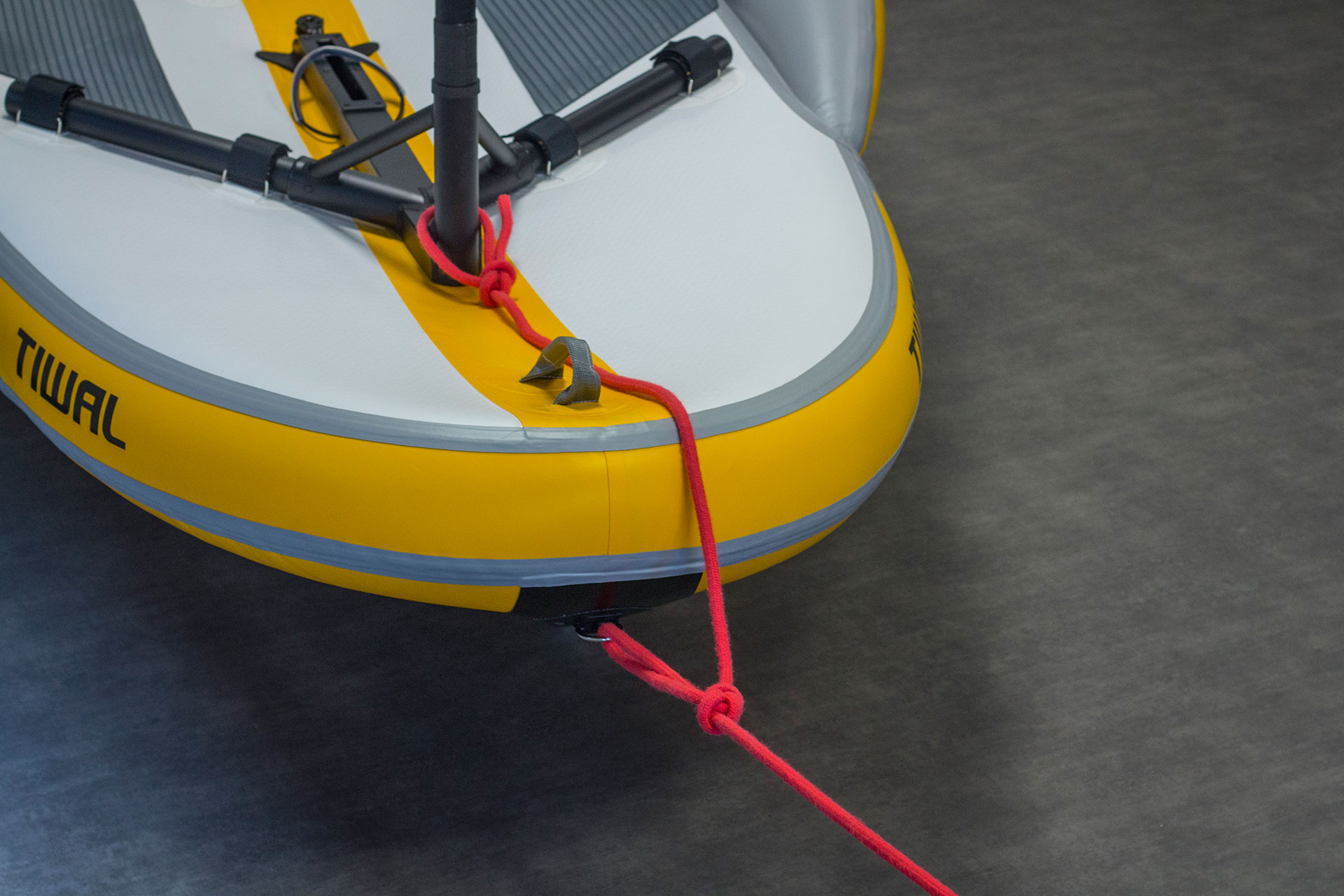 We strongly advise you to regularly check the integrity of the ring attachment system under the hull in case of intensive use.
Finally, we do not recommend towing the Tiwal hull in strong winds and/or rough seas.