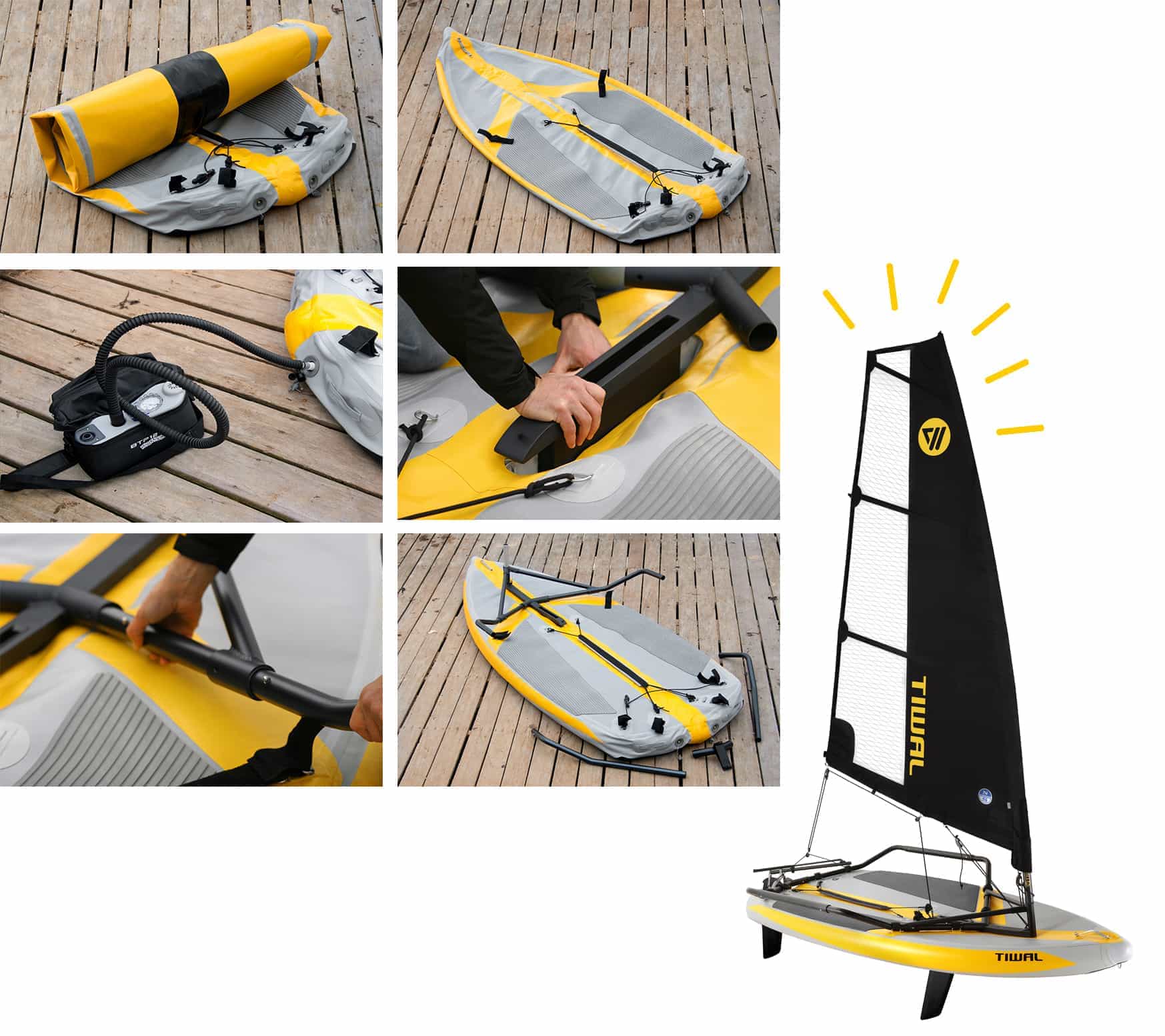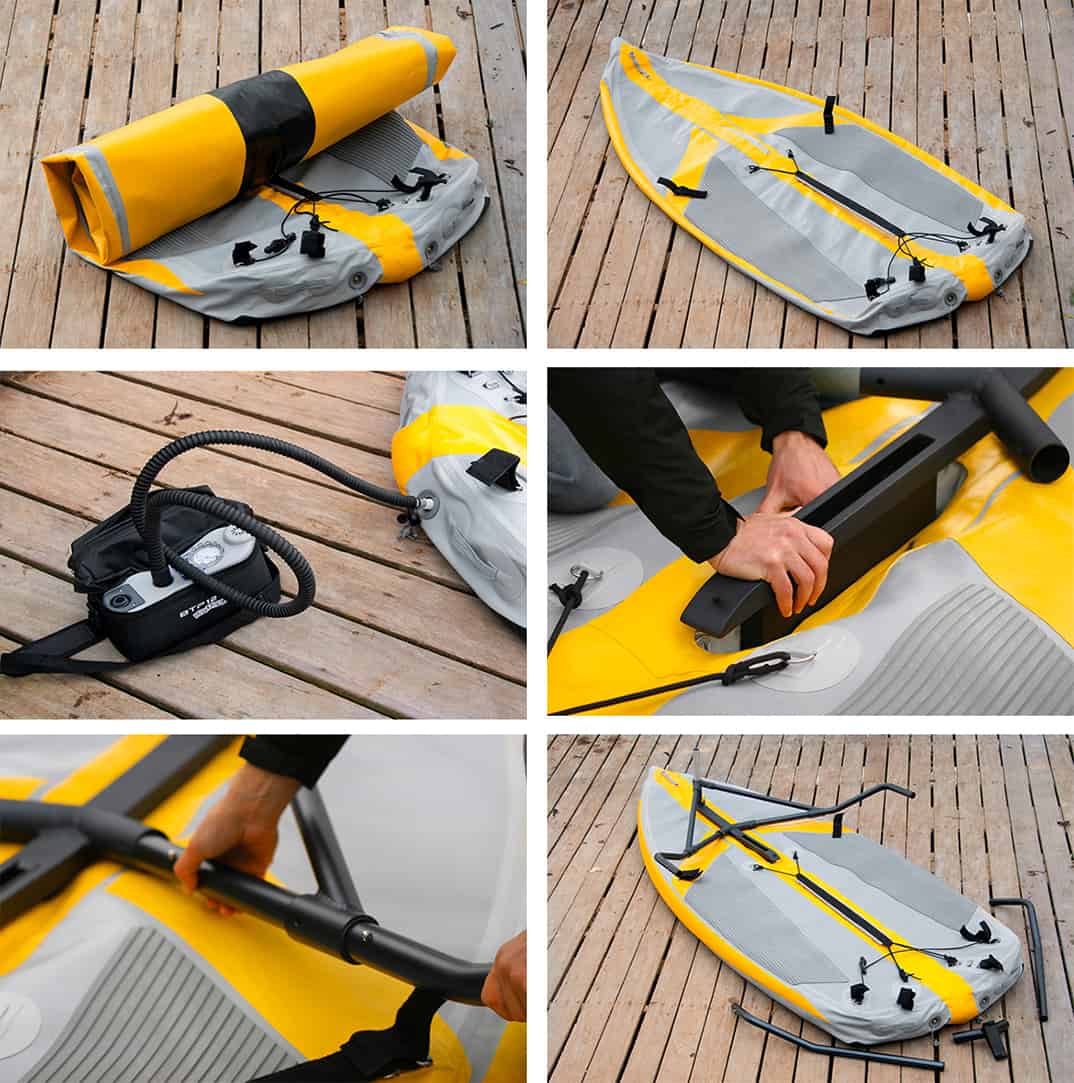 No effort and especially no tools
1. Partially inflate the hull using the low-pressure electrical pump (included with each boat).
2. Install the daggerboard case in the hull.
3. Assemble the framework. In just a few clicks, all the elements fit together easily.
4. Attach the framework to the hull using the hook & loop straps.
5. Complete inflation using the manual pump (included in your pack) to reach a pressure of 11 psi (0.75 bar).
6. Assemble the 5 pieces of the mast, pull the sail onto the mast and attach everything to the framework.