TRANSPORTING
YOUR TIWAL 3 small sailboat
Bring your Tiwal 3 with you everywhere! For a vacation or half a day, with family or alone, your Tiwal 3 boat is right for anything you fancy. Neatly fitting in its 2 bags, this dinghy is the ideal companion for all your getaways and has a place wherever you go.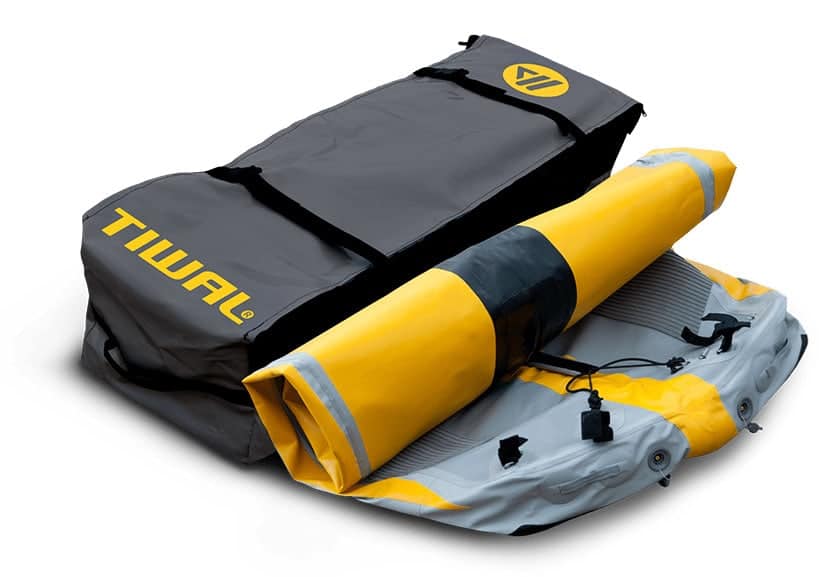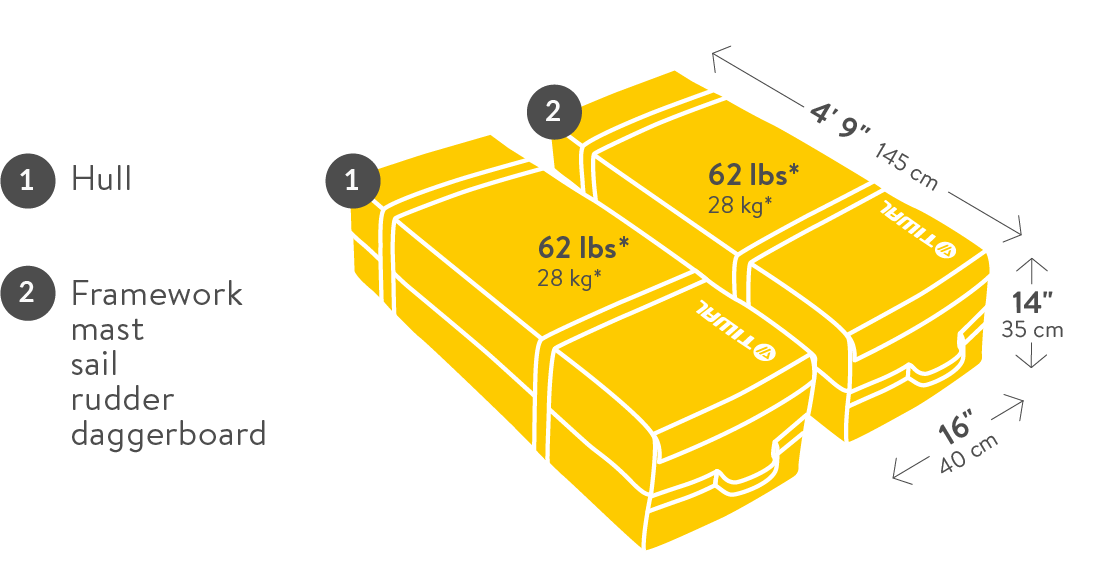 The Tiwal 3 only weighs 50 Kg fully assembled, but you should count about 28 Kg per bag for transport (*this includes the weight of the bags and the pumps with the weight of the boat). In the first bag you will find the hull, and in the second the framework, the rig (mast, sail, mainsheet, control lines) and the blades (daggerboard, rudder).
In your car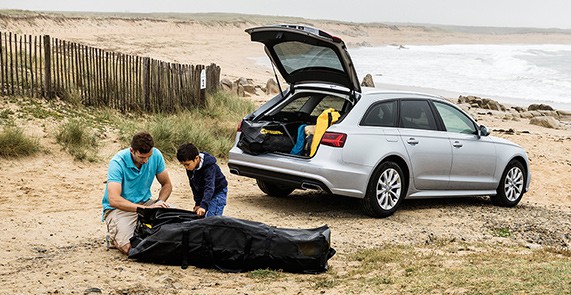 The 2 Tiwal bags slide easily into the trunk of a car. With the back seats folded down, it can even fit in a Fiat 500! If your car is full already, it will easily fit in a cargo box (requires 150 cm length and 600L). A cargo carrier hitched to the back of your car can also be used to load up your bags. For short journeys, you can even carry your Tiwal hull (inflated and assembled) on a roof rack.
In your boat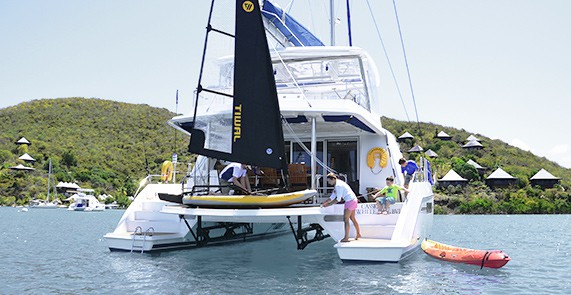 On deck or lashed to the stern like a tender, your Tiwal 3 is ready for all your getaways. The kids and the adults can rediscover the joys of anchoring off shore.
In Your camper van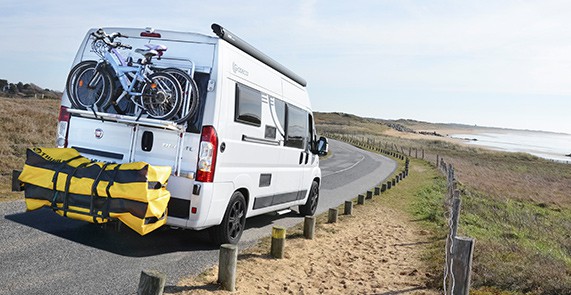 For a weekend or a road trip along the coast, don't leave your boat behind! Stow it on your trailer or in your camper van.
On a dolly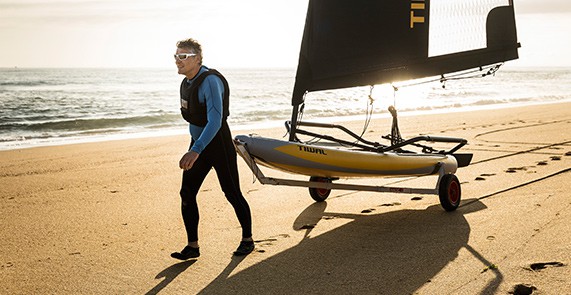 If you are lucky enough to live by the sea, no need to dismantle your Tiwal 3 dinghy every time. It's very easy to carry on foot or on its very own beach dolly.
In a plane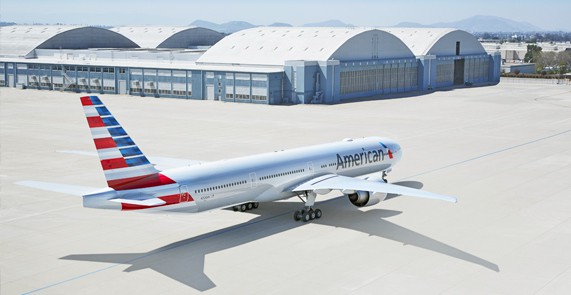 Your Tiwal small sailboat wants to travel too! Snug in its 2 bags, your new boat can travel in the hold. Just one tip: check with your airline about transport conditions and methods.