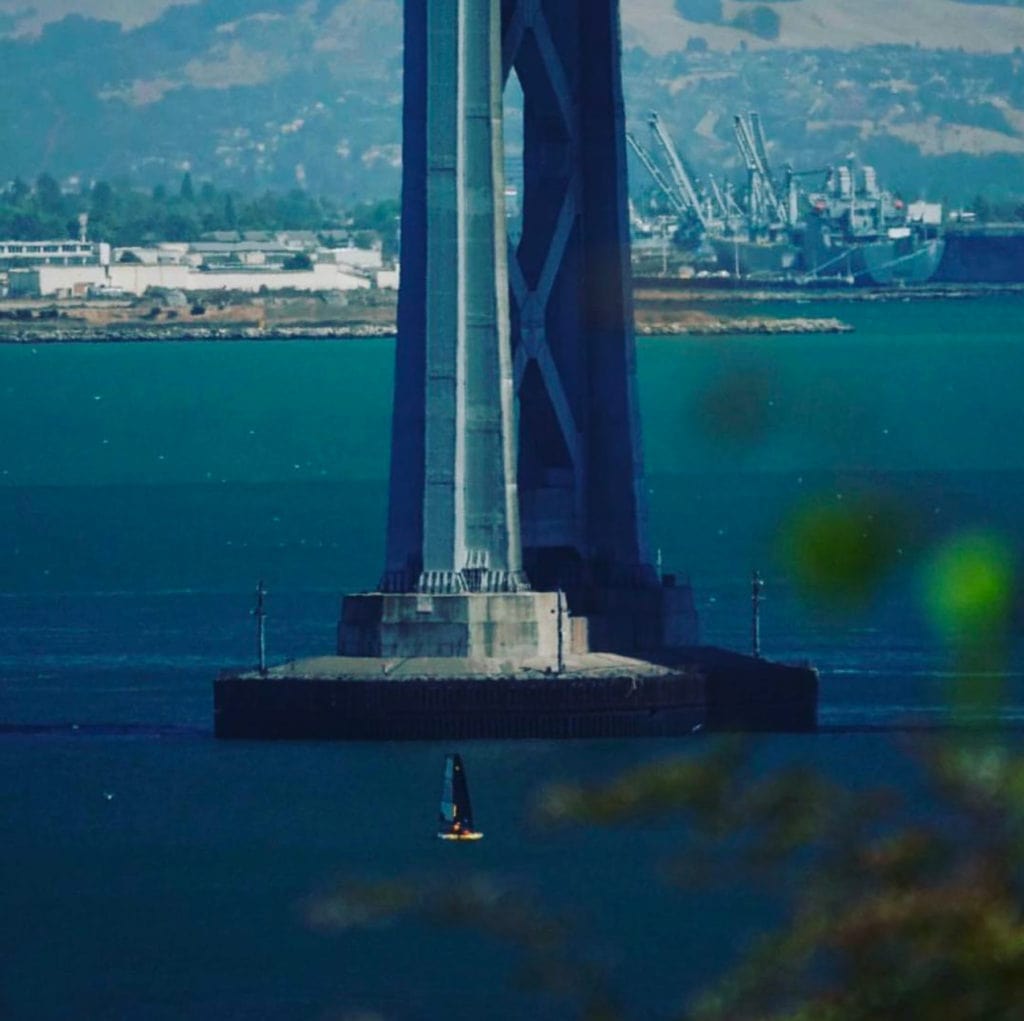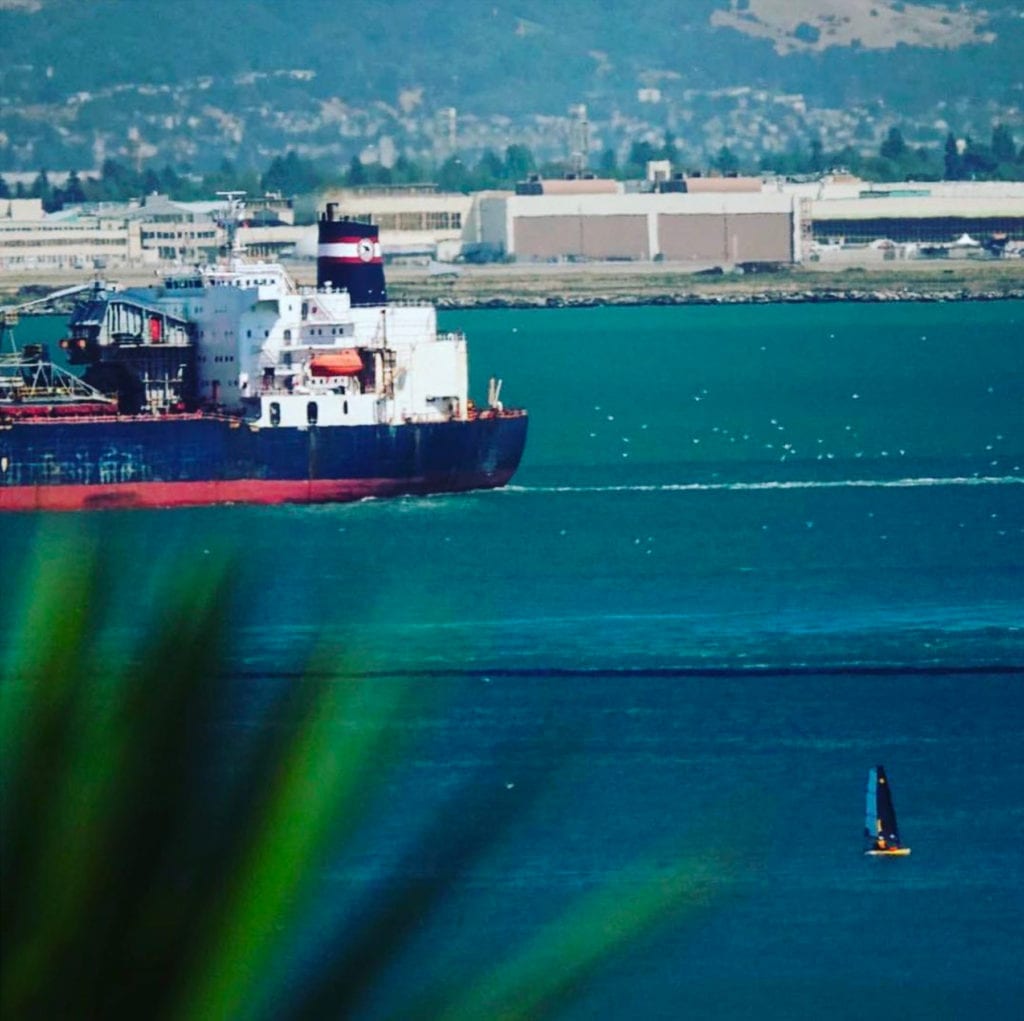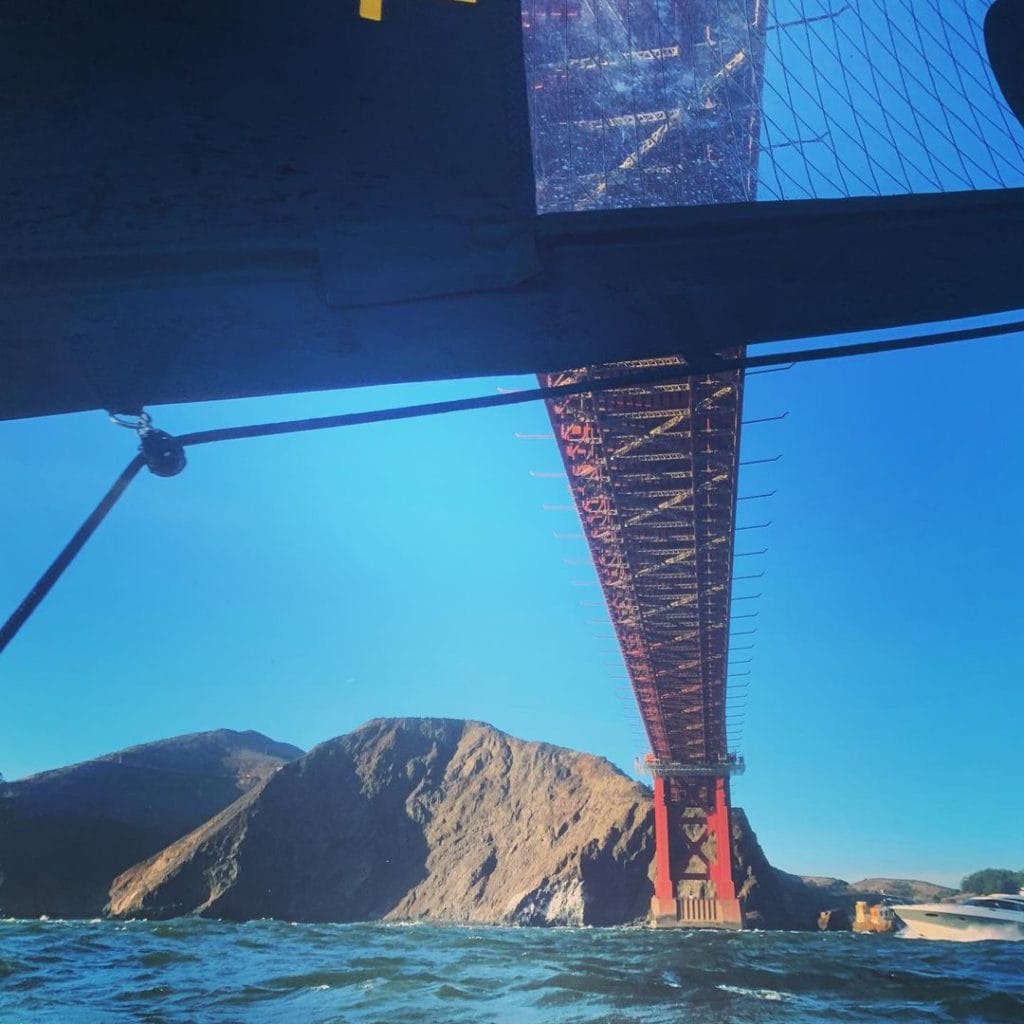 I'm Dominic and I'm actually a European born and moved to San Francisco four years ago.
Which Tiwal model do you have?
I have the Tiwal 3 and I purchased it in June of this year 2020.
Where do you sail?
My first sailing was on San Francisco bay which was probably quite brave. I actually journeyed all the way under the Golden Gate Bridge. I've also enjoyed sailing on Lake Tahoe which was extremely beautiful. I also went sailing at Monterey Bay a couple of weeks ago, that was really beautiful. At sunset there was whales and lots of seals were jumping out of the water. I hope that they weren't running or swimming away from the sharks but it was very cute to see the families. It was the first time that I had put the Tiwal in a surf, which was a bit tricky, it takes some practice, takes some thinking.
How do you use your Tiwal?
I have a small pick-up truck, which I purchased. The Tiwal fits in it easily. It could easily fit into the back of a hatchback car, but I also put it down in the storage locker complex that I live in, these are lofts and it easily fits down there and that's why I purchased it so that I wouldn't have to have moorage and I would be able to have the joy of being able to take it with me to different places and sail in different areas.
What was your experience before Tiwal?
Honestly I learned to sail when I was a boy, like I was about 12 or 13 and I just loved it and all my whole life I never forget about those times when I sailed. And I have sailed a couple of times since then but on larger boats like 45 foot boats in Belize and in the west coast of Canada but never being able to be the captain. And so it was really fun to get a small sailboat, a little dinghy sailboat and I didn't believe it that I could do it again so quickly. I was very nervous at first but it just came back like riding a bicycle.
Which characteristics did surprise you?
That I can tolerate being pummeled by large waves and it doesn't fill with water, so I think if I was in a hard boat I think I would have had more trouble. I probably can go in waves that are crashing over the boat probably a lot more than other types of dinghies because it's so buoyant, it just rises up and doesn't fill with water.
The maneuverability, how responsive it is. It feels really nice when you get it going and it kind of hums along the surface of the water, has a really nice feel. And then your endorsements, your awards.
And that the fact that there's a boat displayed at the MOMA that was kind of a "Oh that's very interesting" you know, so there's some recognition of artistry.
What's your best memory with your Tiwal?
Well right now I keep getting the feelings when I was under the Golden Gate Bridge. The currents were immense and the wind was very powerful. Going under the Golden Gate Bridge was very epic. It's my most memorable so far.
Where would you dream to sail your Tiwal?
Probably in the Bahamas. My brother's working there and I would love to be able to go and sail in that beautiful blue water. I would also like to go to Hawaii. I'm thinking about how I can get the Tiwal to Maui when I go there in March.